Build Your Own Social Network
Free Community Software Boonex.com
Looking for a free customizable software to boost your network socially and connect with strong business leads and increase your business? Sound's interesting? And here is a free way to do it Boonex.com . Boonex.com is a free, customizable, open-source social software platform with thousands of awesome features, mobile apps and the industry's strongest support community. It works great for many niches, and it will suit your vision.
Here is what you can do with Boonex.com
httpv://www.youtube.com/watch?v=bu5ySi8G3gc&feature=player_embedded
Professional Networks
Let dentists upload photos of cavities and play Hot-or-Not.
Hobby Communities
Maybe you're not the only one carving wooden spoons?
Fan Sites
You say you like Porsche and Datsun. Build TWO fan sites then!
So let us not wait and check out there social networking site templates
DOLPHIN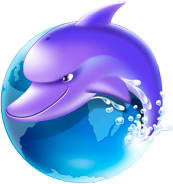 Dolphin is
the only "all-in-one" free community software platform
for creating your own social networking, community or online dating site without any limits and
under your full control
.
Dolphin comes with hundreds of features, module plugins and tools. Everything is included and extension posibilities are literally endless. You can use it for free with a BoonEx link in the footer or buy a $99 permanent license to remove that requirement.
Dolphin 7 – open-source, downloadable, scalable, customizable, full-featured, independent and free software package for building social networks, dating sites and niche communities. Dolphin is the only "all-in-one" bundle of PHP community scripts, Flash plugins, Adobe AIR and Mobile apps that provide full control, freedom and flexibility. Launch your site, customize it and watch it grow!
With the widespread of new mobile technology you are never left behind while using dolphin you can Let your site members use your site wherever they are! BoonEx Android and iPhone Apps may be used to connect to your site. With a commercial license you can rebrand and modify them to suit your specific needs and site design. Why spend on some application and waste time and money while you can subscribe with dolphin mobile applications and re-brand it according to your needs and get all the support from them.
Mobile Apps licenses are only available with Prime. Prime also gives you full access to the mobile apps source code, so that you can modify, redesign and improve them as you wish.
The all-in-one package of licenses and services that assists in a smooth launch of your social site, providing complete freedom of rebranding and exclusive access to development information and BoonEx Unity tools.
More about Prime•also consider the Enteprise Package for 3 Primes plus a Server Audit
Templates
you can check more templates at TEMPLATES